Marnie is an Evidential, Light Trance Physical Medium, Psychic, Clairvoyant, Spiritual Healer, and Empath. Her one-hour private medium readings, psychic soul advising sessions, combo sessions, and family readings are provided by phone, Zoom and in-person.  Marnie is a professional natural medium; her Zoom and phone sessions are the same as in-person sessions, as your loved ones come directly to Marnie. 
Please use the online booking program to book your session by clicking the schedule button. All medium readings, combo, and psychic soul sessions are recorded; you receive your recording by email. Please note; There are no refunds for any of the services. Your booking is non-transferable, and your payment is non-redeemable in cash. Per the terms and conditions, 48 hours of notice is required to reschedule your session. You can reschedule within 30 days, when 48 hours if notification is received. 
Marnie works within God's light. Born with this powerful healing ability, she will provide you with loving and healing messages from your loved ones in heaven. The spirit world (your loved ones) already know what you need to receive and hear from them.  They are more than willing to provide Marnie with evidence of their existence while on earth and to show you that they indeed are happy and well on the other side while providing you with healing and guidance.
In a medium reading, Marnie will provide solid evidence, validation, healing, and loving messages from the other side. Marnie is an evidential (provides powerful evidence), physical (the deceased soul merges with Marnie's soul), and a mental medium (abilities to receive mental impressions and images from the dead). This is your reading; the medium reading is all about you, and all medium sessions are different.
As a natural-born medium, Marnie has spent over 45 years perfecting her gift of spiritual communication. She is a voice for heaven and is well-known for bringing forward strong validation and healing information from your departed loved ones. She has been providing spiritual healing for years.
Marnie receives information on who they are, how they passed, and how they look in the medium reading! She will bring through their personality, which is the most crucial validation. Spirit will provide her with information about life events, and they will often present their names and family and friends' names. She also requests your loved ones to give her additional information unique to you and them.
Before your session starts, Marnie will inform you how it will be conducted. Marnie is extremely sensitive during her sessions as she merges with the heavenly realm; she asks that you come into your session with an open mind and heart and allow the session to unfold as it needs to. You must follow the instruction Marnie brings forward before the session starts.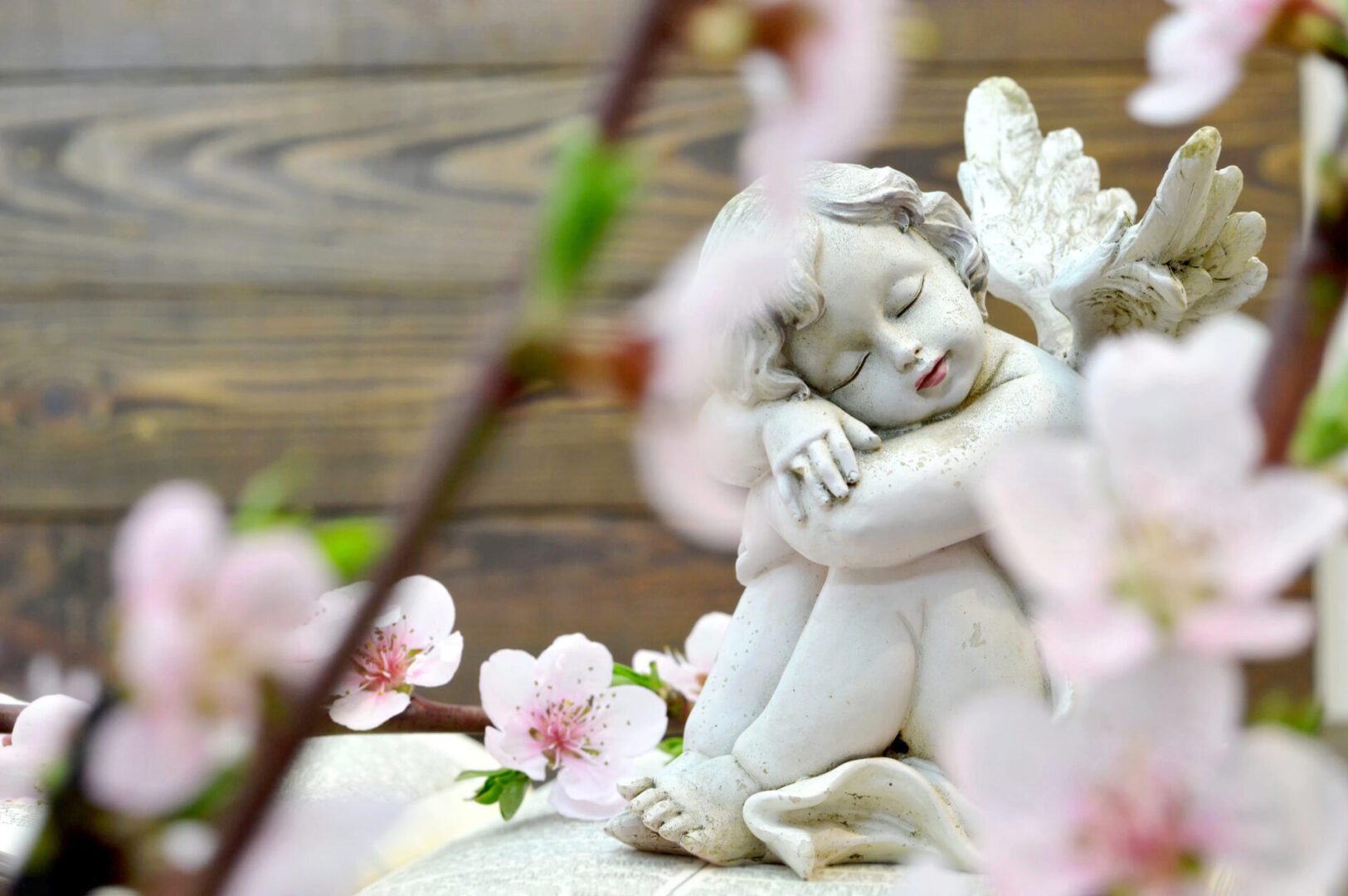 Individual Psychic Soul Advising Session
Marnie can see what others can not see. Marnie is a clairvoyant (psychic) as well as a medium. She can see and feel beyond the normal senses and was born with this ability. Her finely tuned capabilities allow her to read your aura, your emotional energy, the energy of your soul, your timeline as it is presented to her, and the emotional and spiritual blocks that stop you from living your best life. She can tap into your soul records and see your life lessons. She tells you as it is presented to her during your session. You will always receive exactly what you need at that moment in your life. 
This session is not for someone expecting a tarot card reading, a fortune teller-type reading, or someone who wants Marnie to tell you everything about your future, leaving you to believe your future is not changeable. Because it is, this session is excellent for individuals in transitional phases or stuck in life who need guidance and direction. Marnie specializes in helping people heal and move forward, and she will tell you precisely what she is receiving while empowering you to live your best life. 
She will let you know what is blocking you from moving forward and advise you on your life and your soul life lessons. Marnie will let you know what she see's in your energy field and provide you with information her spiritual team offers you, as they will always show Marnie what it is you need at this time in your life. She may cover your past and present areas and help you move toward your future. 
Sessions are available individually or as a combo session with a Medium Reading. Marnie encompasses intuitive and spiritual counselling in all of her soul sessions. 
How does a Psychic Soul Advising Session work?
In the first part of the session, Marnie will tell you everything she is experiencing and receiving from you. The next part of the session will be a conversation with Marnie on what has come forward to help you with your healing, and she leaves time for Q&A. For many, it can be challenging to understand the level or place where Marnie receives her messages. These are not your average psychic readings. Marnie communicates with the highest energy levels. The Holy Spirit, God's Angels and your God records. The information does not come from the human world or the ego.
Areas covered may include but are not limited to spiritual difficulties, relationships, soul lessons, health, wellness, life purpose, career, and sometimes future events. While many times future possibilities are presented in the reading, please note that fate and destiny are genuine; however, your choices can change many of your life experiences and future events. Because the messages come from the Divine world, they are not full of ego messages such as money, selling or buying something, what you should invest in or if your partner is cheating. The messages are available to help you heal your soul. 
Marnie has extensive education in psychology and theology. She is a Certified Master Life Coach, Certified Life and Executive Coach, Certified Grief Recovery Specialist®, Ordained Minister through (ULC), and Certified Reiki Master/Teacher, and a Spiritual Mystic. 
Marnie is no stranger to troubled times, we all need guidance to help us on our life path, and that is what her gift is here to do. 
You can book a psychic soul advising session anytime, customized to your needs, if you require further or in-depth healing in a specific area. You should take Marnie's customized soul grief coaching program after your psychic soul advising session or medium reading.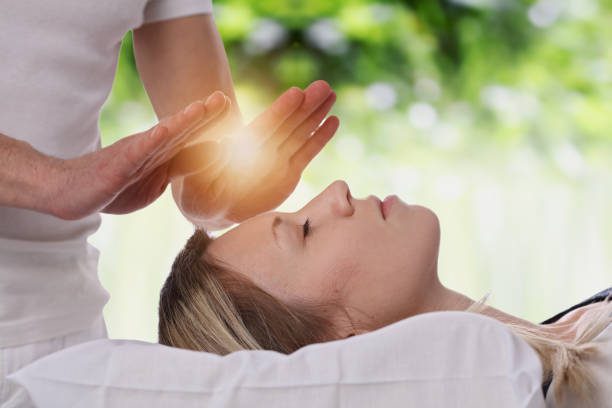 Heavenly Healing With Energy Reading
Marnie's certification as Usui Reiki Master in 2007, the ability to channel divine energy through her hands and the gift of mediumship have enabled her to combine knowledge, experience and skills to offer this unique energy healing she calls Heavenly Energy Healing. Her sessions are compelling yet gentle to the body, mind, and soul through the light touch of hands, allowing the energy to flow from her to you. This divine energy healing is a natural energy therapy that gently balances life energies bringing you health and well-being. Using her intuitive and psychic abilities, Marnie will provide you with an energy reading of your aura and soul after this session. Your session is a 90-minute session, available in person only. This complimentary energy therapy works well at helping various health conditions, such as anxiety, depression, chronic pain, grief, fatigue, cancer and heart disease. She also can remove energy blocks and attachments when needed.
Types of Readings & Pricing:
Marnie will record your session, your recording will be sent through email. You may also voice record your own session.
Marnie is an accurate medium, psychic, empath, and clairvoyant. Her sessions are impactful, healing, and full of information from your loved ones and Marnie on what she is receiving for you. She has been connecting with Spirit all her life and offering readings professionally to the public for the last sixteen years. Please ensure you have booked your timezone through the online booking page. All one-hour sessions are approximately 60 minutes in length. 
INDIVIDUAL MEDIUM READING: Available in-person, via zoom or phone for 60 minutes, price is $300.00, including GST. 

FAMILY MEDIUM READING 60 minutes (2 PEOPLE - FAMILY MEMBERS ONLY). Available in-person, via zoom or phone, $350.00, including GST.

COUPLES MEDIUM READING (60 minutes -  2 PEOPLE - DO NOT NEED TO BE RELATED).  Available in person, via zoom or phone, $350.00, includes GST. Reading is done together. Marnie will bring through messages from deceased loved ones for the both of you. 

INDIVIDUAL COMBO SESSION:  Part of your reading is a medium reading, and the other part is a soul advising session. There will be time for Q&A. Available in-person, via zoom or phone for. The session is 60 minutes. Cost is $300.00, including GST. 

INDIVIDUAL HEAVENLY ENERGY HEALING & ENERGY READING SESSION: This is an in-person session. Marnie will provide you with a 50-minute Reiki Healing Session. Your session will follow up with a 30 min energy reading (no mediumship). Your reading will include Marnie's information for you from your Reiki session. 90-minute session. $350.00, including GST. 

INDIVIDUAL PSYCHIC SOUL ADVISING SESSION 60 minutes. Available in-person, via zoom or phone at $300.00, including GST.  No mediumship is available in this session. . 

The above pricing is in Canadian Funds. 

Please ensure you have read the terms and conditions. Marnie asks that you provide no information about the reason for your booking or information regarding the deceased. Pricing can change without notice, your booking will confirm your price and date, and there are no refunds. 
Family readings are for immediate family members: husband, wife, partners, father, mother, son, daughter, brother, sister, and extended family members. Please do not have a friend outside your family circle to attend as a family member unless you want to hear from the same loved ones. Couples Medium Readings do not need to be related.