(Bringing peace to your own soul's journey)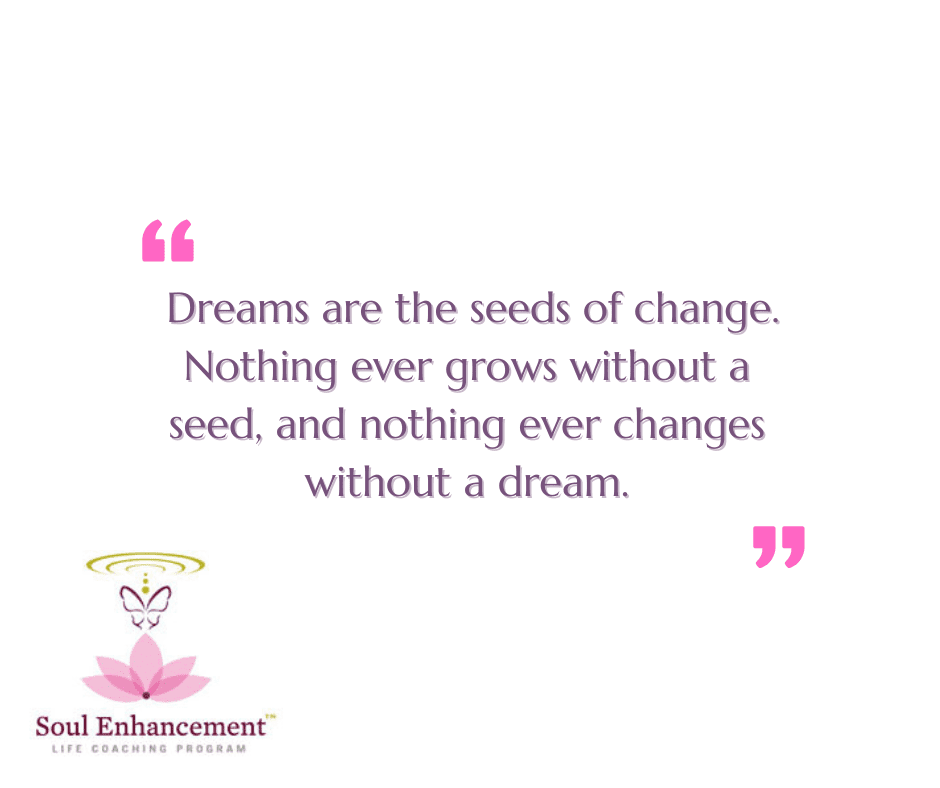 Let's face it; life is complicated and overwhelming most days. Sometimes, knowing where to start with your healing and how to move forward with your life is challenging and confusing with all the healing options within the world.
In 2010, Marnie received spiritual steps from her spiritual team in heaven that can bring the soul enormous healing, enabling her to assemble her Soul Enhancement™ Life Coaching Program, and she has been helping people heal their soul ever since. Many of these tools were provided to Marnie in 1997 when she underwent a huge life transition, which began when the angels finally intervened in her world. The tools Marnie incorporates into your customized coaching and soul healing program will help raise your energy vibration, clear old patterns, discover your unique self, move through grief, life transitions, and relationship loss, or learn how to connect with your intuition and experience how to communicate with the power that sits within you.
After you have completed the first seven hours and seven weeks of the program, Marnie can help you move toward intuitive development; she can teach you how to connect with the angels and your spiritual team. However, it is imperative to heal the soul first to learn how to be a clear and clean channel. 
In 2015, Marnie wrote a book, a soul's Journey and on her journey, she gained valuable tools and healing that she incorporated into her world, and more spiritual tools were to come. You see, no soul is the same, and we are all in different places, but Marnie feels that no matter where you are in life, there is always a new path, a new day, a place where you can get to that provides peace. The key to successful healing is the steps unique to your soul, which is how Marnie conducts her programs. The measures provided ensure all the steps from A-Z are covered, so your healing is an investment of time and energy. When you take the proper steps and allow the healing to unfold, your healing last. Marnie does not rush your healing either, and while many of us live in a world that requires our life to move fast, this is what Marnie calls an ego-driven program, Marnie's program is a soul healing program, and proper healing takes time and courage.
With Marnie as your Soul Enhancement Life Coach, she can help you reconnect with your strengths, energy, soul, coping strategies, relationships, and, most importantly, the relationship with yourself – bringing you to balance so you can experience joy in your life whether you are moving through grief, divorce, relationship breakup, health issues, life transitions, spiritual oppression, soul lessons you were born with, and spiritual difficulties, Marnie can help. Marnie also guides your empath and sensitive abilities. Marnie can help bring your life out of pain and chaos and back into happiness and peace. When we embark on a healing path, we instinctively learn to listen to our inner voice and intuition. As you move on your soul's journey through this program, Marnie can eventually teach you how to connect with your intuition more and hear guidance from God and His angels and your spiritual team on the other side. Many people take a weekend course on intuitive or psychic development but eventually find it doesn't work because the fundamental parts of the psychic and intuitive connection are still not healed. Well, in Marnie's program, she helps you heal. This program is a lifelong investment for you and all components of your life.
Marnie has learned how to master the healing process; she is no stranger to grief, trauma, divorce, and troubled times, and with Marnie's abilities, spiritual gifts, knowledge, skills, education, and life experiences, she can guide your healing and enhance your well-being.
If you are moving through losing a loved one, please book a medium reading first. You can book an angel reading or an intuitive spiritual counselling session for anything other than the loss of a loved one that requires healing.
After your session, please inform Marnie that you want to start your healing path. Your first session must be done within three months of starting your program.
Your healing is a commitment to yourself. Marnie requires you to purchase a seven-hour program, which costs $1400.00 + GST. If you want to further your healing, learn more, and experience more peace and happiness, you can continue with the program by purchasing another seven-hour program through Marnie. Your program is offered through Zoom and can be provided in person in Calgary at her location or through Zoom and in-person.  Please email Marnie to get started; your soul, mind, body and soul will thank you.
When you work with Marnie, be ready to open your heart to love and peace and move into your heart-centred soul. Remove negativity, fear, judgment, anger, attachments, and resentment can move out. Marnie is a current student of psychology and has been studying part-time for many years; she holds an Honorary Divinity Degree (2021), is a Certified Grief Recovery Specialist® (2013), a Certified Master Life Coach (2011) and Certified Life and Executive Coach (2008). She is a lifelong student of life. She created her Soul Enhancement Program in 2010 and is writing more self-help books to help heal your soul.