Heaven Has Visiting Hours with Medium Marnie Hill
The light will always break through the darkness, but you need to make room in your heart to let it in.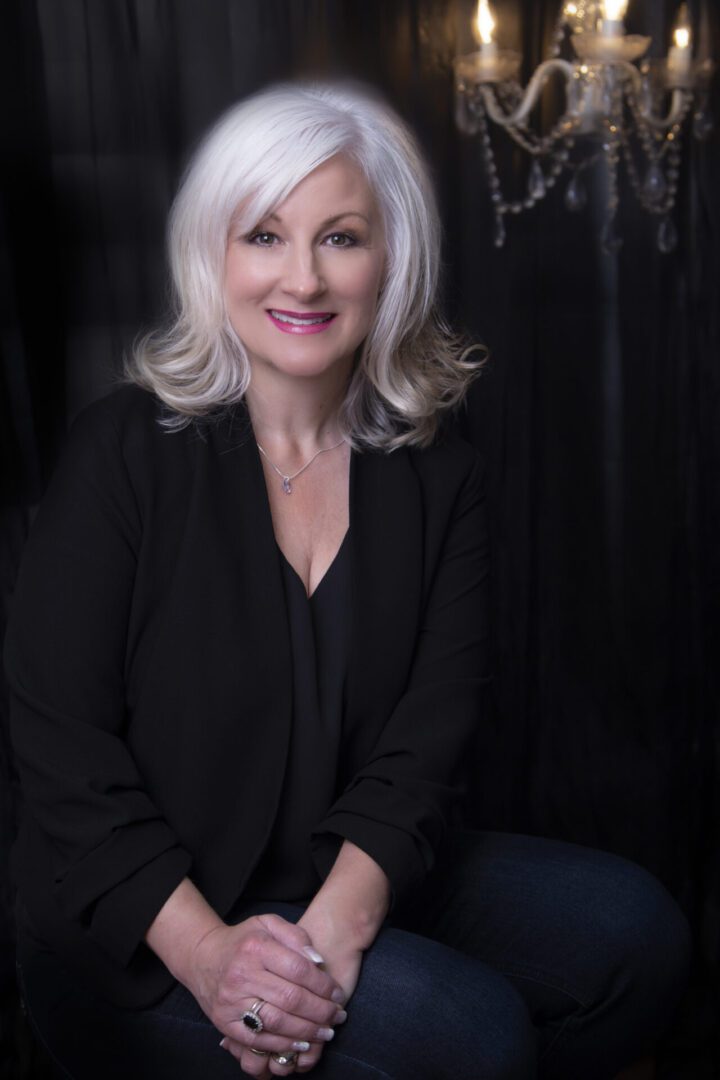 Medium & Author Marnie Hill
Marnie is your light when life gets a little dark.  She is a worldwide professional medium, and clairvoyant offering spiritual services within Canada, the United States, and Internationally. Services are provided in-person in Calgary, Alberta, by Zoom, Phone, or Skype. 
Born with the gift to communicate with Heaven, Marnie's calling in life is to help you heal your soul and the soul of the deceased. She is also a Canadian Author, Inspirational Speaker on all things Spiritual, Paranormal Consultant, Soul Advisor, Writer and Podcaster of the Supernatural and the unseen world.  
Marnie is considered an Evidential, Light Trance Physical Medium, Psychic Medium, Clairvoyant, and Empath. She provides strong evidence from your deceased loved ones in Heaven within a reading. Information provided is about their life, your life, who they are to you, how they looked, their passing, personal memories they desire to share, special dates, occupations, hobbies, pets with them, their name or names associated with them or you, and Marnie encourages them to bring through their personality.
Not only does Marnie bring through recently passed loved ones that are connected to you, but she also speaks with deceased loved ones who passed long ago, and family members who you may not directly know, but you know of them, and they know of you. If friends show up, she talks to them, if your pets show up in a reading, she will talk to them too. Not only is Marnie a real and gifted medium, but she is also an ethical and trusted medium, with clients worldwide. 
Marnie is a natural-born medium, and for over 14 years she has been professionally speaking with the unseen world. She provides profound, meaningful messages from your loved ones in Heaven. Marnie uses her finely tuned ability to connect with the soul and read spiritual energy in her soul advising session, providing you with guidance and direction. If you need to speak with a deceased loved one to help you with your grief journey and need spiritual guidance and soul advice, she is your medium and soul advisor. During her sessions, Marnie's readings are detailed in nature. She uses clairvoyance, clairsentience, clairaudience, claircognizance, clairgustance, precognition, retrocognition, remote viewing, and automatic writing when needed. Marnie can hear, feel, and see the spirit world to help the deceased, and you heal the soul. Marnie is considered a bridge, channel, and ambassador for Heaven. 
Mediumship is a sacred process, she is a credible, ethical medium, and this is how Marnie approaches everything she does with Spirit; respect, love, honesty, and truth. 
Marnie believes the real purpose of mediumship is to console the bereaved by demonstrating that life lives on, even after death. Having the opportunity to say and hear "I'm sorry" to know that your loved ones are safe and happy, understand that life lives on even after death can bring fantastic healing to all. And Heaven is real. knowing that life lives on after death can be life-changing.
Services Provided by Marnie.