Heaven Has Visiting Hours with Medium Marnie Hill
The light will always break through the darkness, but you need to make room in your heart to let it in.
Internationally renowned Clairvoyant Medium & Author
Marnie is a natural-born medium who uses her sacred gift of talking to heaven to bring relief your grief and wellness to your soul. She provides healing messages from the deceased and evidence that life exists after death through her medium readings.  Marnie provides medium readings to connect with your departed loved ones, soul advising sessions for clarity and direction, intuitive talk coaching sessions, and a soul grief coaching program for longer-term guidance to help you move forward after a loss that can come in many forms. Marnie provides energy healing that she calls "heavenly energy healing." In this session, Marnie channels divine energy healing to help bring your energy and physical body back into balance after a significant stressful change within your world. She can also remove energy blocks and attachments on your energy field.
Marnie has a rare and powerful ability to speak with the unseen world. Not only can she communicate with the dead, but the truth is, we don't die; we only change the form, allowing her to see everything, also called the gift of discernment of spirits. Marnie can detect and communicate with earthbound spirits, also known as ghosts. She provides spiritual consulting, home clearing and spiritual blessing services. Marnie also offers private sacred circles. These small-group medium readings are done at your residence or location. You can book Marnie for a scared circle by emailing her and requesting this. 
Marnie's services provide a tremendous amount of healing and soul growth. She is an ethical medium and was born with gifts to help heal the soul. 
Marnie as an Author, Blogger and Podcaster
Marnie's strong ability to hear and connect with the unseen world and being a lifelong medium who has been providing professional services for over 15 years drives her to write about her experiences which she refers to as riding on the wings of an angel. She has written two books and is working on her third. Marnie provides a monthly podcast called "Ask a Medium" you can find her on YouTube under Medium Marnie Hill. You can find her blog at www.heavenandtheinbetween. She has spent years learning to put healing words into the world and desires to bring you uplifting, informative and healing information. 
Marnie is exceptionally humble with her gift and is careful with the sacred calling she carries from God and His angels, and she holds a solid ethical system with all of her services. Marnie resides in Calgary, Alberta and offers in-person sessions at her private office on the South West side of the city. The location is near a bus route and LRT stations—Zoom and Phone sessions are available worldwide. If you have a session where Zoom isn't available, and the phone reception isn't good, having a Skype session without video works well. Marnie has done this worldwide. You must book a phone session and email Marnie requesting a Skype session. 
Marnie's readings are detailed and full of information, and she brings through many loved ones during your session. She uses clairvoyance, clairsentience, clairaudience, claircognizance, clairgustance, precognition, retrocognition, remote viewing, and automatic writing. Marnie can hear, feel, and see the spirit world to help the deceased, and you heal the soul. Marnie is considered a voice for heaven and has been offering professional services since 2007. 
Marnie is a Physical Medium, Evidential Medium, Psychic, Clairvoyant, Empath, Afterlife Researcher, Paranormal Consultant, Intuitive Counsellor, Soul Grief Coach, Spiritual Healer, Author, and Writer on all things spiritual.
Marnie believes the real purpose of mediumship is to console the bereaved by demonstrating that life lives on, even after death. Having the opportunity to say and hear "I'm sorry" to know that your loved ones are safe and happy and understand that life lives on even after death can bring great healing to all. And heaven is accurate, and knowing that life lives on after death can be life-changing. If you are looking for someone to help you through grief, someone that can talk to the afterlife, then she is your Medium. 
Marnie also works with current missing persons and with cold cases when requested. Due to the delicate nature of this service, Marnie only works directly with immediate family members and local authorities, and Marnie keeps everything confidential when working with local authorities. Please email her directly. 
Services Provided by Marnie.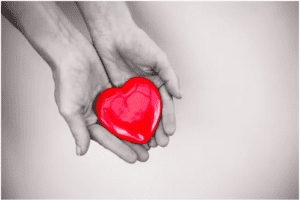 Marnie's Podcast, Ask a Medium