Heaven Has Visiting Hours with Medium Marnie Hill
The light will always break through the darkness, but you need to make room in your heart to let it in.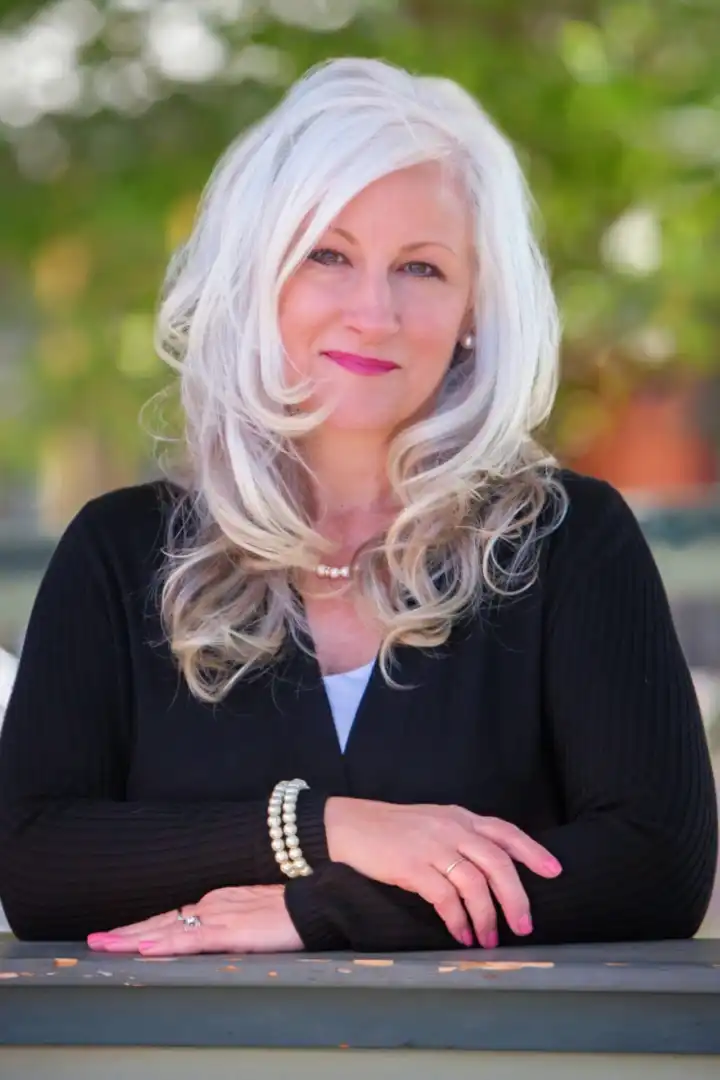 House Clearing & Blessings, Spirit Walkthroughs, and Ghostly Encounters. 
Marnie conducts house clearing and blessing services for individuals and families experiencing ghostly encounters, spiritual oppression, or unusual disturbances within their location and life. Marnie also works with Realtors and individuals trying to sell their homes who need their home or potential home's energy assessed.  Please email Marnie with your concern for a quote. 
Internationally Known Spiritual Medium, Author, Angel Communicator & Intuitive Spiritual Counsellor
Marnie is a natural-born medium. She is a strong medium connected with the unseen world since birth. She has professionally been offering medium readings, angelic psychic readings, spiritual counselling sessions, energy healing, and home clearing and blessing services since 2007. God's angels have taught Marnie since she was a child, and one of her first memories of contact with deceased loved ones and the angels was around age five. She is a genuine ethical medium and strives to bring the truth about talking with the afterlife and healing to your soul. 
Medium Readings
Marnie's strong connection with Spirit allows her to provide quality readings full of information about many deceased loved ones, including animals. Informative information to help you heal for your soul's journey, and that also helps the dead heal. Marnie can see and hear (yes, she can listen within her mind and, often, auditorially). She can feel how they passed, and she feels their illnesses and anything Spirit needs her to experience to get the messages through. Through the Grace of God, Marnie connects with the soul of your deceased loved ones. Marnie sees images in her mind by utilizing her clairvoyance ability. It is not unusual for her to sometimes talk like the dead and carry their mannerisms; even occasionally, you can see heavenly energy around Marnie; this is the deceased's soul. This is allowed through her physical mediumship ability and has often happened through proof from her clients. However, because of misinformation about physical mediumship and the delicate nature of this gift, she does not advertise herself as a physical medium. Marnie tells the life story of your deceased loved ones. She shares their memories with you, bringing through their personality, names, special dates, and physical characteristics; they will talk about their death and life today to prove that they are still around, watching over and at peace in the afterlife. Marnie's medium readings have proven to help people move through grief, and she has been offering professional medium, psychic readings and healing services for sixteen years. Marnie's sacred calling is to deliver healing messages from Heaven, to bring relief to your grief and wellness to your soul.
Marnie believes the real purpose of mediumship is to console the bereaved by demonstrating that life lives on, even after death. Having the opportunity to say and hear "I'm sorry" to know that your loved ones are safe and happy and understand that life lives on even after death can bring great healing to all. Knowing that life lives on after death can be life-changing. If you are looking for someone to help you through grief, someone who can talk to the afterlife, then Marnie is your Medium. Marnie offers various services. Please view the website for more information about her services, including her live events, Messages from Heaven, and sacred circles. 
Angelic Psychic Soul Session & Angel Tune-Up
Marnie connects with your soul, akashic record, God records, soul contract, and aura.  She focuses on what the angels want you to hear. Marnie works with her Psychic Abilities, Archangel Michael and the Holy Spirit. She is offering guidance, direction, and healing.
You will also have an opportunity to ask questions.  If any information comes forward regarding past, current and future events, you will be given that information, which can be life-changing for today and your future. You will receive a tremendous amount of healing and knowledge in this session. Please note that Marnie does not work with the ego. The information that is provided is to guide you.
Intuitive Spiritual Counselling
This session is great for anyone needing further healing and guidance after a medium or angel reading. In this session, Marnie delves directly into the soul and helps you move through what keeps you from healing. While the focus is spiritual, spiritual counselling can cover many areas, such as spiritual oppression and negative attachments, life path, career, relationship, your soul's purpose and her specialty, grief healing. This session can also be added to a medium reading, making it a combo session. If you want further healing and to make significant changes to your life, don't hesitate to contact Marnie about the Soul Enhancement Life Coaching Program she developed in 2011, which has already helped many people heal and grow. You'll need a reading or an intuitive spiritual counselling session first. 
Services Provided by Marnie.
Marnie's Holy Energy Healing Services
In Marnie's Holy Healing Service, she channels God's Divine Light to help bring healing, light and peace into your world. She does this by allowing Divine energy to flow through her and bringing it into you. She is a channel for holy energy. This energy helps clear negative energy around your aura and your energy field. It brings energy into the areas of your body that need it. When energy flows, love and healing grow. It's not usually that a deceased loved one and an angel may come through to give you extra healing and even the light of Christ; this is why Marnie calls her sessions Holy Energy Healing. The only symbol Marnie uses in this session is the divine gold cross of healing and the pink flame of Mother Mary.  Marnie will tell you what she has received for you in the energy reading as the soul, body, and heavenly realms speak when needed in this session.